STRINGENT, QUALITY PROCESSING METHODS
As the leading brand in the industry, the company and it's subsidiaries employ state-of-the-art technology in the processing of rice. From selection, to processing and to the market place, Jasmine rice products undergo stringent quality checks and tests to give customers the best they deserve. The latest drying, processing, destoning and colour sorting machinery are used for the highest levels of quality, hygiene and safety.
Jasmine's mill is located in Tunjang, Alor Setar, the 'Rice Bowl' of Malaysia. Sitting on a 25 acre site, it was one of the earliest milling plants in the country. The Tunjang mill processes padi that is obtained from local farms. Processing capacity stands at 50,000 tonnes per annum. The comprehensive machinery available provides quick turnaround for the padi collected. It means that rice from the mill will end up quickly and efficiently in the market. This provides freshness of taste to consumers.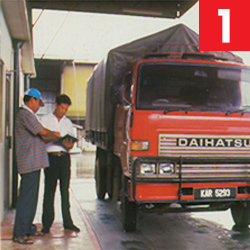 Receiving and weighing of farmer's intake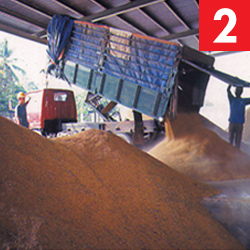 Wet paddy transfered to intake hopper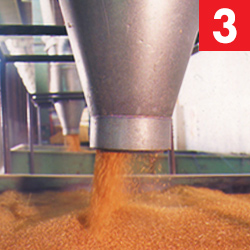 Pre-cleaner removes stalks, damaged grains and stones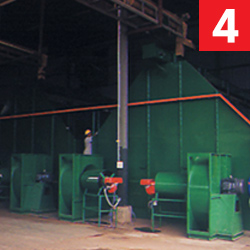 Paddy dried through constant temperature control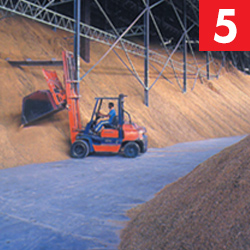 Open system storage of dry paddy ensures freshness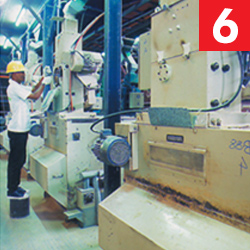 Dried paddy sent to dehusker to remove husk from rice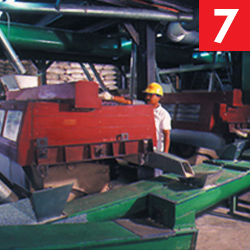 Separator separates paddy from dehusked rice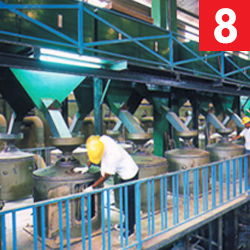 Polisher removes bran from dehusked rice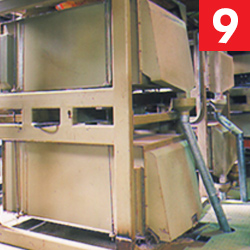 Rice is then graded and removed of stones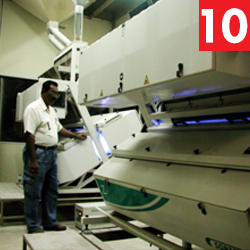 The processed rice is now sorted according to colour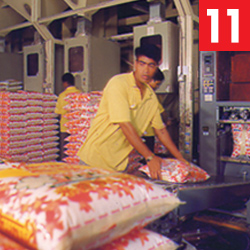 Rice is auto-packed and sealed for maximum freshness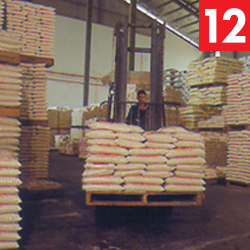 The packed rice is stored, ready for distribution