JASMINE EZ BRIYANI MEALS
"EZ Briyani Meals" is your easy, fast, and dependable kitchen helper that helps with the hassle of preparing a Briyani meal at home. This Ready-to-Cook product comes with high-quality Jasmine PusaCream Basmathi rice and two cooking pastes in one pack, ensuring that LIFE IS EASY WITH EZ BRIYANI MEALS.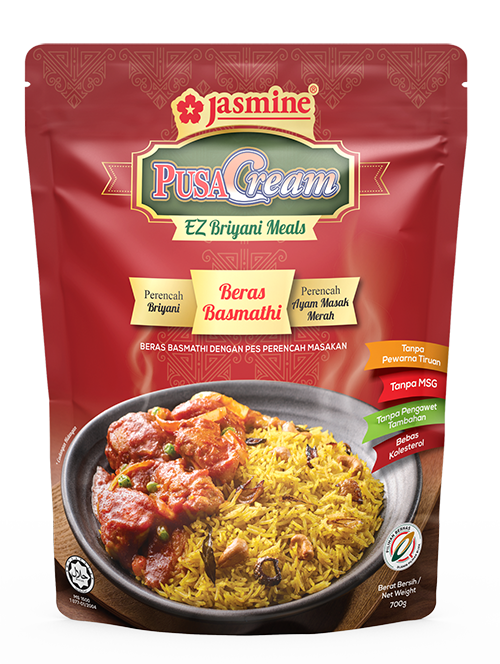 Ayam Masak Merah
Ayam Masak Merah, the classic Malaysian favourite dish pairs perfectly with aromatic Briyani rice. The delicious Ayam Masak Merah paste, made with tomato, chilli, onion, and spices, is suitable not only for chicken, but also for prawns, squid, or any other proteins of your choice.
Pack Sizes: 700 gm (4-5 servings)
What's inside: High-quality Jasmine PusaCream rice (400g), Briyani Paste (100g) and Ayam Masak Merah Paste (200gm)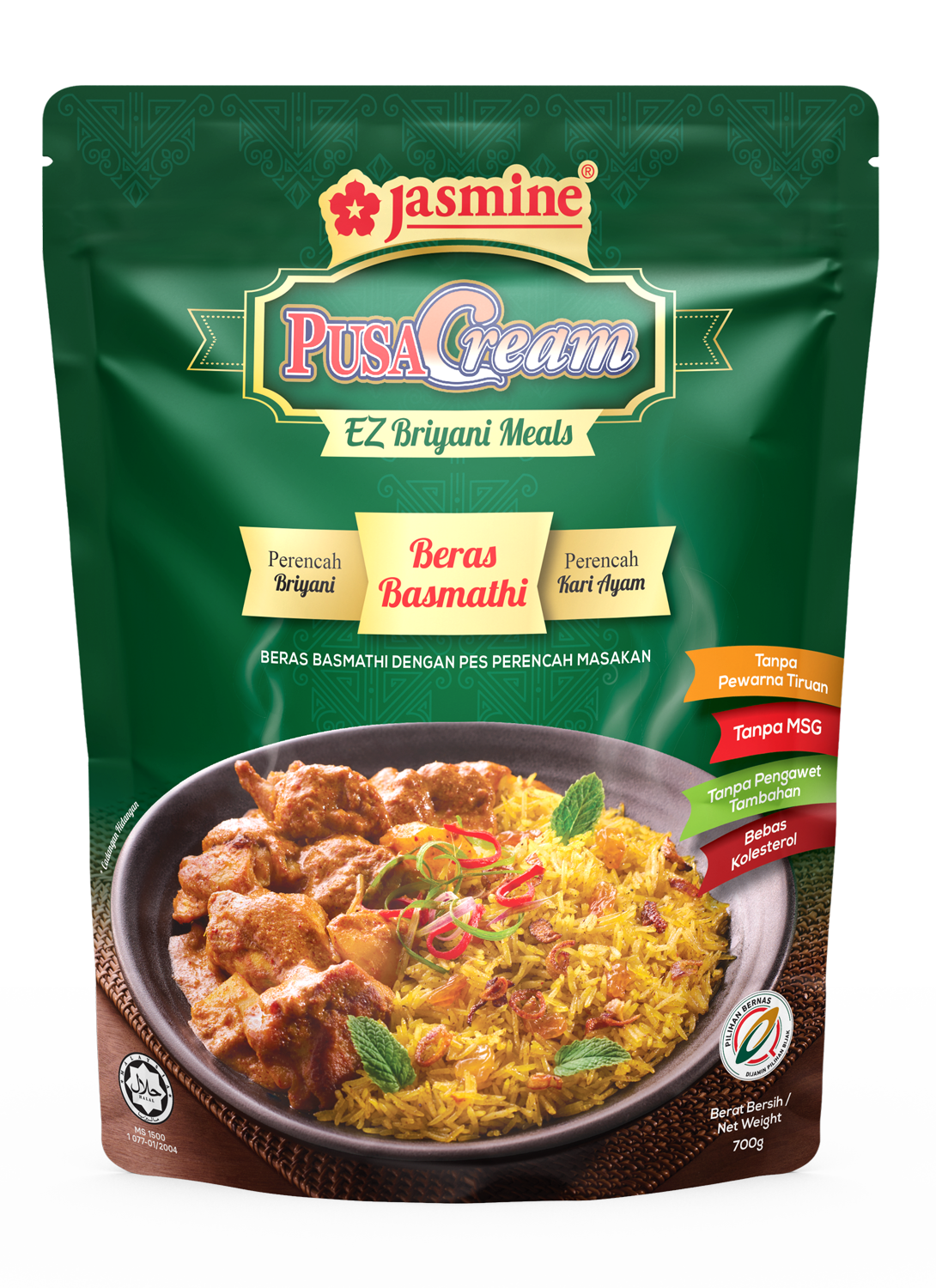 Kari Ayam
The mildly spiced and fragrant Briyani rice complements the rich and savoury chicken curry perfectly, making them an irresistible pair on your dining table. Cook the Kari Ayam Paste with chicken or meat of your choice together with coconut milk and add some potatoes to complete the dish.
Pack Sizes: 700 gm (4-5 servings)
What's inside: High-quality Jasmine PusaCream rice (400g), Briyani Paste (100g) and Kari Ayam Paste (200gm)