Jasmine XXL Bihun Segera

JASMINE XXL Bihun SEGERA is instant rice vermicelli that comes in a choice of two delectable flavours: Penang White Curry and Sup Ayam. JASMINE XXL Bihun SEGERA, as the name implies, has a larger portion, enough for a full meal or to share with your loved ones!  #BiggerlahBetter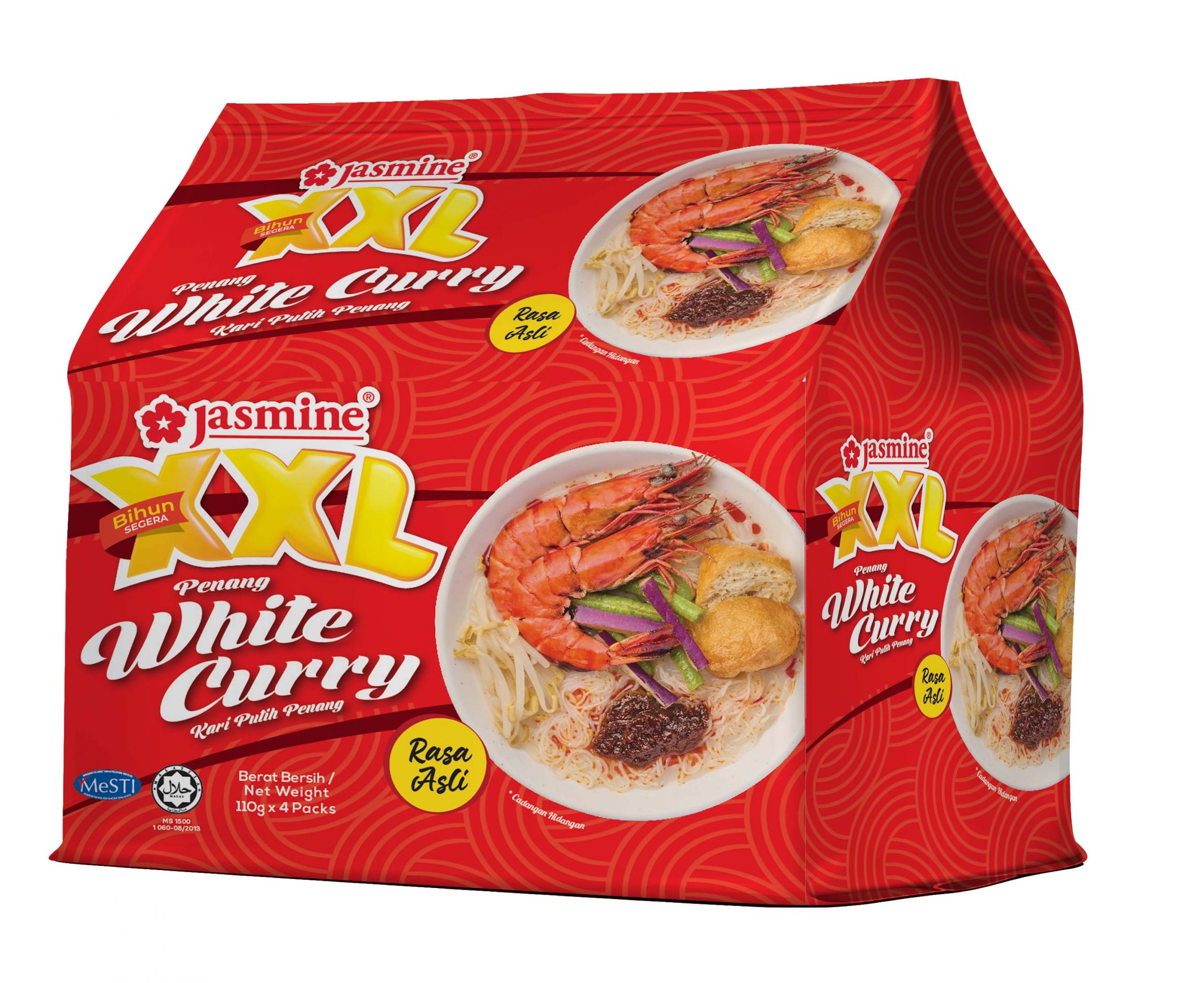 PENANG WHITE CURRY
Enjoy the authentic taste of Penang White Curry, just like you would at your favourite hawker stall in Penang!
Pack Sizes: 110gm x 4 packs
Description: Creamy and spicy soup served with soft and chewy rice vermicelli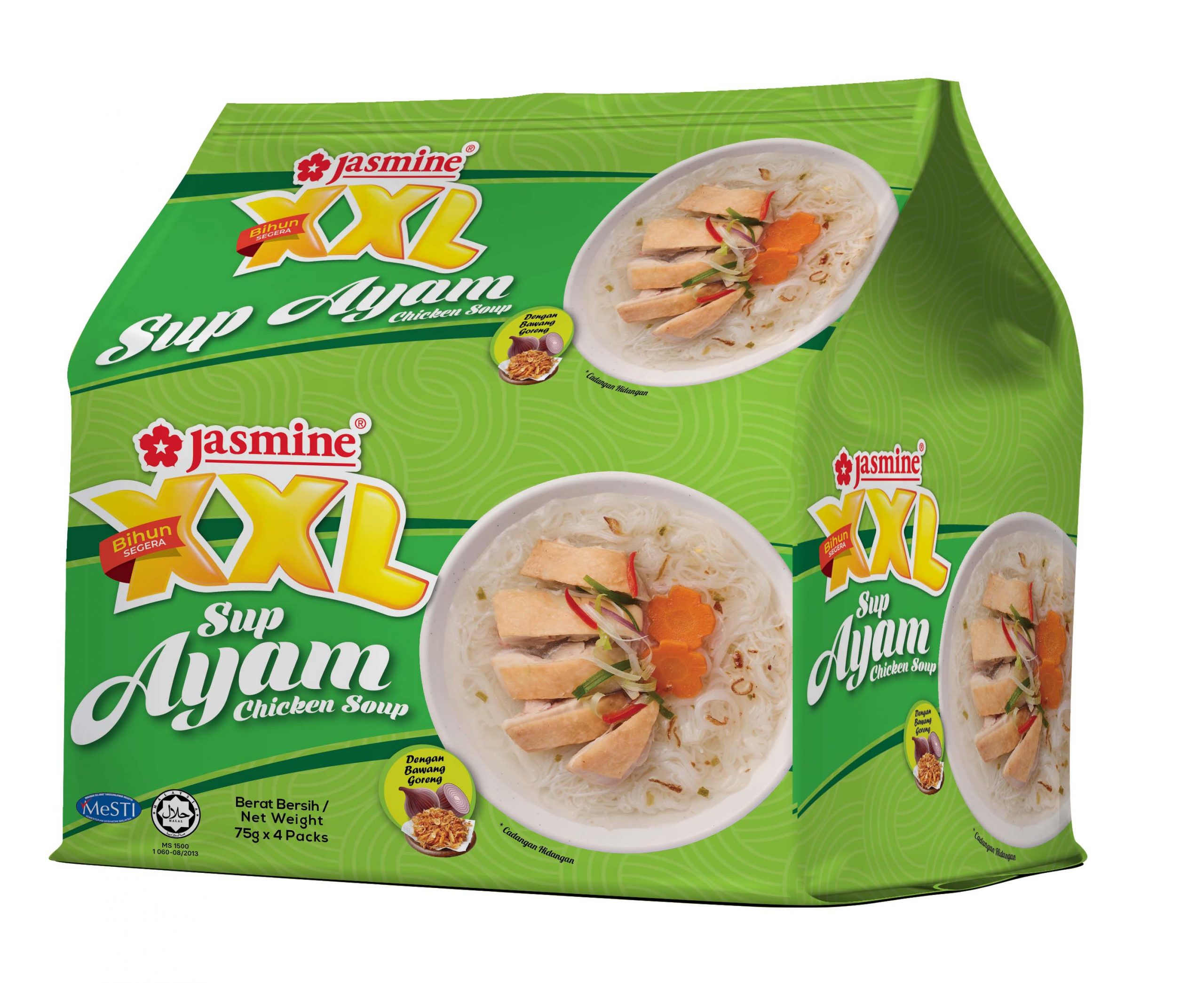 SUP AYAM
Classic and aromatic flavour, an all-time favorite enjoyed by people of all generations. Comes with real Bawang Goreng to spice up your meal!
Pack Sizes: 75gm x 4 packs
Description: Clear and flavour soup topped with caramelized friend onions, serve with soft and chewy rice vermicelli