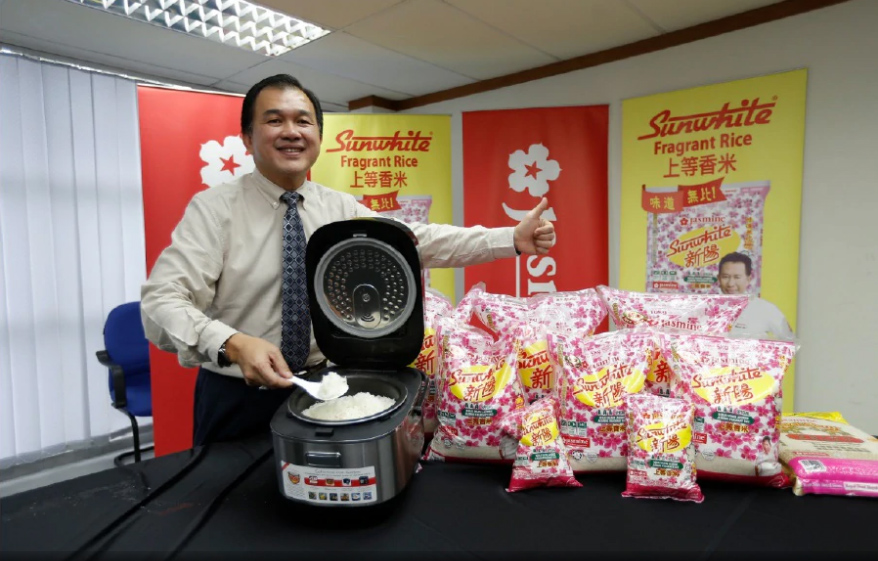 Jasmine eyes 40% growth in the next five years
New Straits Times,
By ZARINA ZAKARIAH – June 22, 2018 @ 9:45pm
SHAH ALAM: Rice producer Jasmine Food Corporation (Jasmine) Sdn Bhd is eyeing a 40 per cent capacity growth in the next five years with target to increase capacity to 20,000 tonnes per month. Chief executive officer Lim Swee Keat said the company currently is at maximum capacity of 14,000 tonnes per month, and with the introduction of higher technology and efficient production, it would be to increase production.
"We will be spending about RM30 million for the technology upgrade and other costs involved. With the upgrade, we will be able to increase the capacity to 40 per cent higher.
"We are also targeting about 12 per cent in market share following the implement of the expansion plans in the next five years," he told NST Business and Harian Metro in a recent exclusive interview.
Jasmine distributes and markets a range of rice in Malaysia with products including fragrant rice, basmathi rice, imported and local white rice, specialty rice, brown rice, glutinous rice and rice vermicelli. In 1997, Jasmine became a subsidiary of Padiberas Nasional Bhd (Bernas), importing a wide variety of rice from Thailand, Myanmar, China, Vietnam, India, Pakistan, Australia and USA. With the recent announcement of the abolishment of the goods and services tax (GST), Lim said Jasmine's rice prices will remain the same despite the return of the sales and services tax (SST).
"It does not impact us much as we are zero rated. We can ask to be exempted for other items such plastic bags. Under the SST, we cannot claim the government for the tax and we have to pay the supplier. With the return of SST, impact will be minimal to the customers. Other tax will be absorbed by us because not all things are subjected to the 10 per cent SST. Local industry is also regulated so price hike is not permitted," he added.
Prime Minister Tun Mahathir Mohamed recently said the government will be relooking into existing monopolistic policies in the country. "We will decide whether to abolish it entirely, expand or limit these existing policies," he said after chairing a weekly Cabinet meeting at Kompleks Perdana Putra. Mahathir cited an example of monopolistic policies existing within the rice import industry in the country. "We have to look into its operation to see whether it is good for the country," he added.
Lim said rice is a highly regulated industry. Malaysia imports 60 per cent of rice for consumer consumption. It is considered the staple food for the country. "We are also leaning towards producing for the middle to high-end products with emphasis on the healthy rice as well as fragrant rice while maintaining the lower end white rice production.
Jasmine's mill is located in Tunjang, Alor Setar on a 25 acre site. The Tunjang mill processes padi that is obtained from local farms and processing capacity stands at 50,000 tonnes per annum.